In 2008 when the technology and infrastructure for contactless payments was emerging I worked with Visa to develop use cases and customer journeys.
Project dates
04/2008 – 06/2008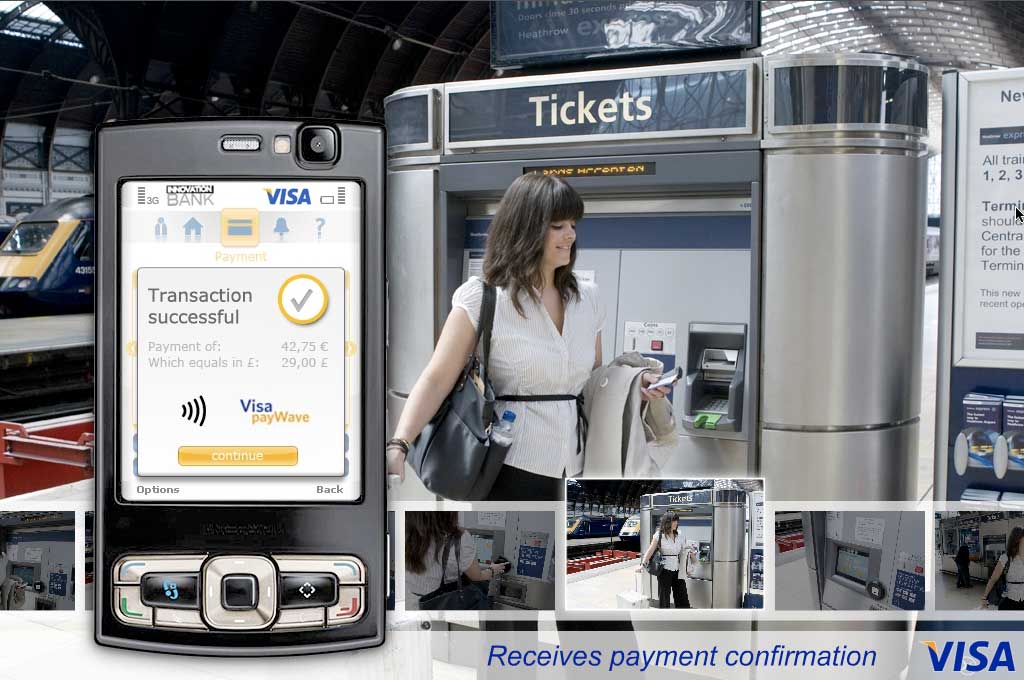 These storyboards were used as an internal selling tool to promote this emerging technology and its potential.
The home screen used a virtual card design in a carousel for fast switching between cards. For convenience recent payments as well as local offers are shown with each card. For security there was the ability to switch contactless payments on & off.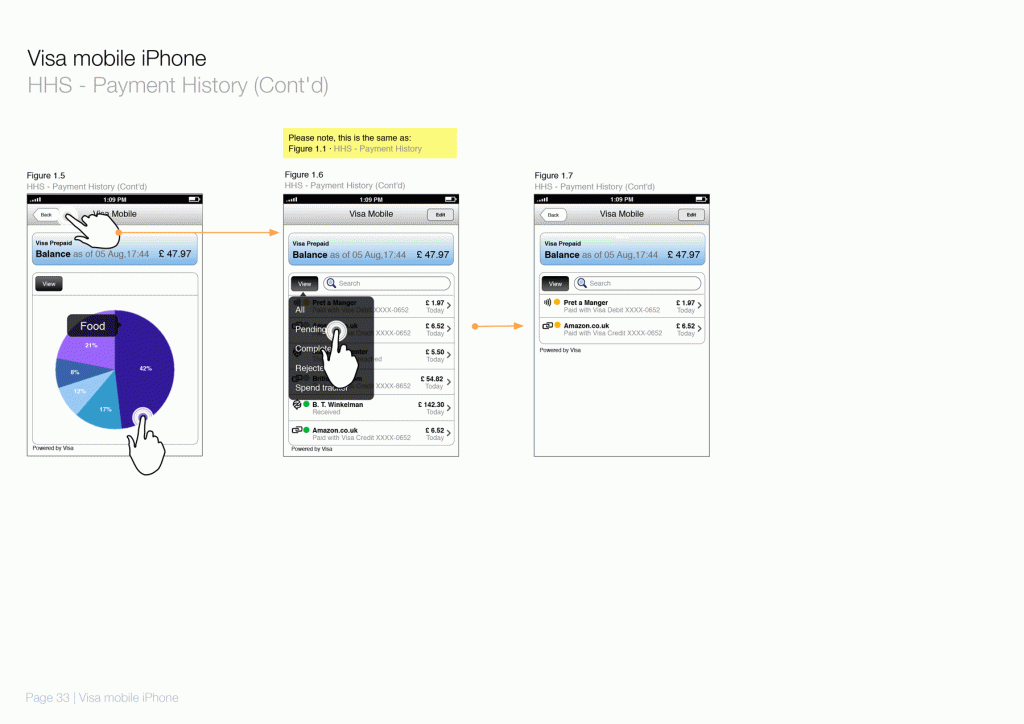 Results
Key scenarios were effective in selling the potential of contactless payments to key stakeholders.

Visa pushed for early adoption of the technology through a mobile solution.

Collaborated with a third party hardware manufacturer to bring NFC to phones.

Designed and launched the Visa mobile App. The first mobile solution for contactless payments on an iPhone.
Amazingly the scenarios and use cases conceived 8 years ago are now becoming a widespread reality.  This confirms it was the right decision to design solutions from evidence not blue sky thinking; by using tangible scenarios that solve real needs.