Project dates
 Feb 2015 –  June 2016
Define the mobile banking experience for HSBC customers in the UK and Globally.
Develop mobile-first features and make mobile the best way for customers to do core banking tasks.
Major Tasks and Responsibilities
I was Lead UX responsible for client presentations and managing UX Designers across 3 sprint teams. Through a mix of competitor research and workshops with key stakeholders at HSBC, we established the priority user journeys and KPIs to focus our design and development roadmap. Working in cross-functional teams, we identified priorities for customers and collectively built a component library. Through prototyping we continuously validated and tested new designs and previous iterations.



We established a framework for states, layers, page types and journeys within the App.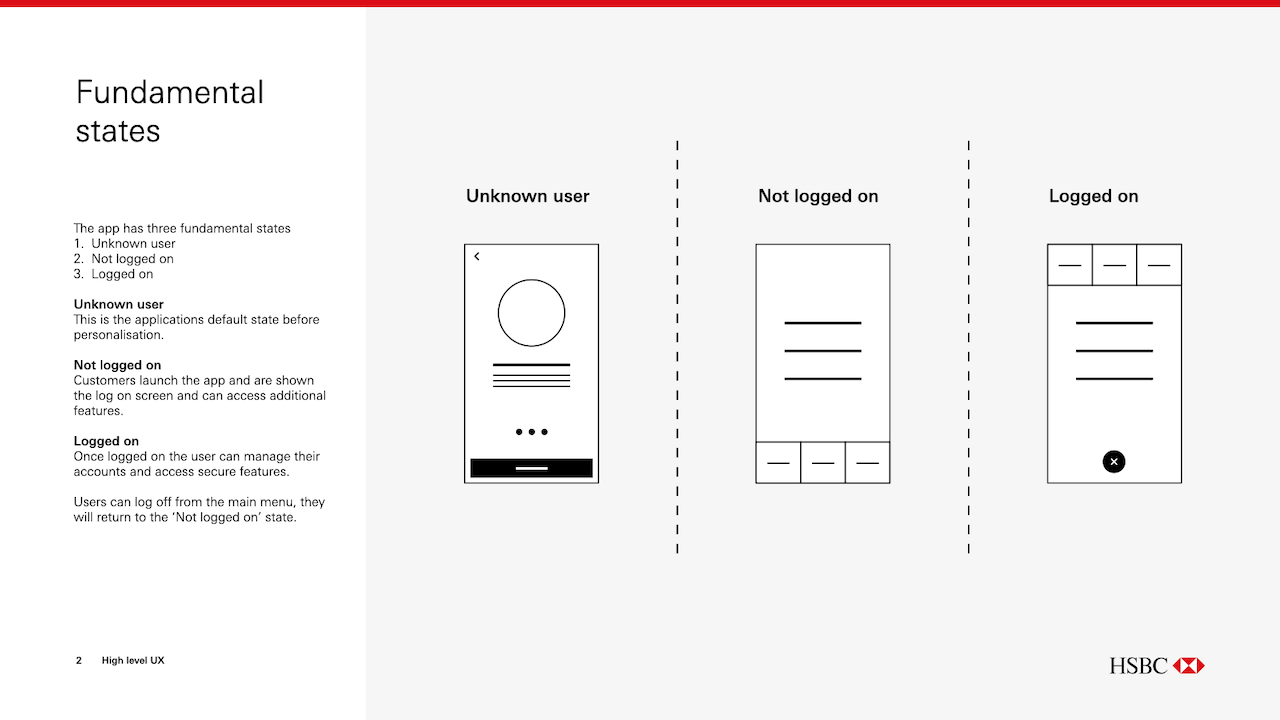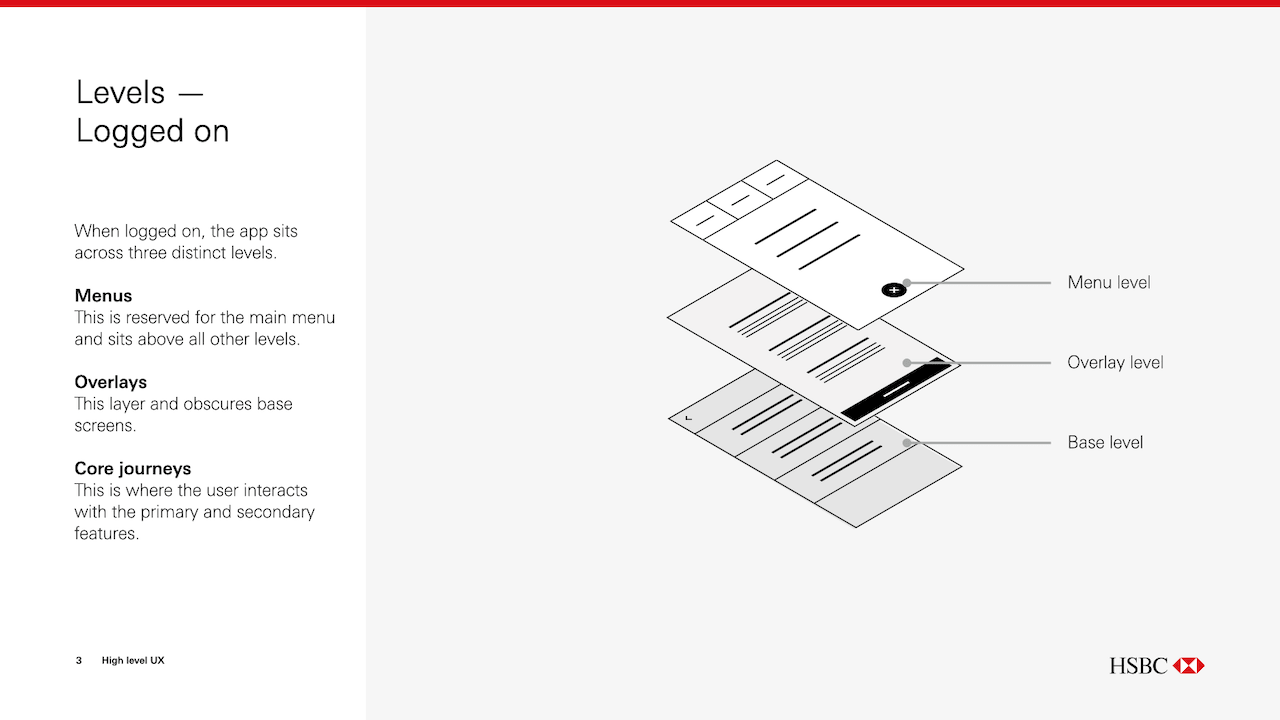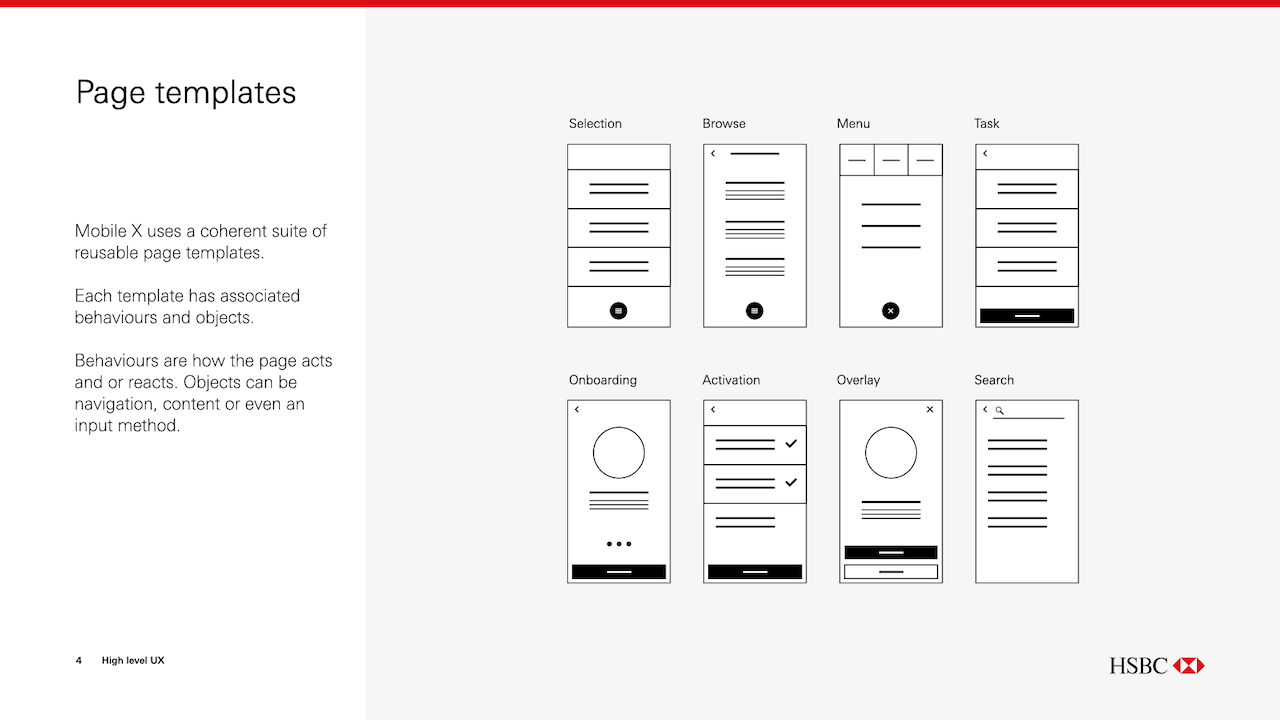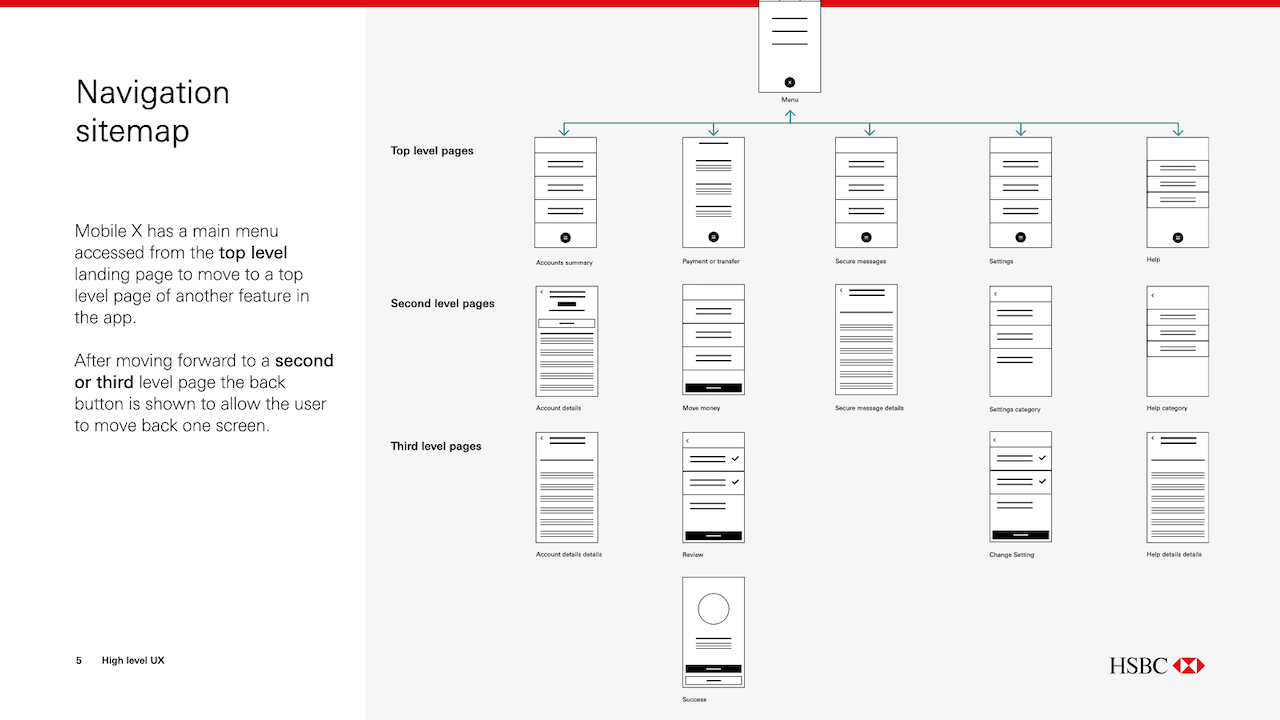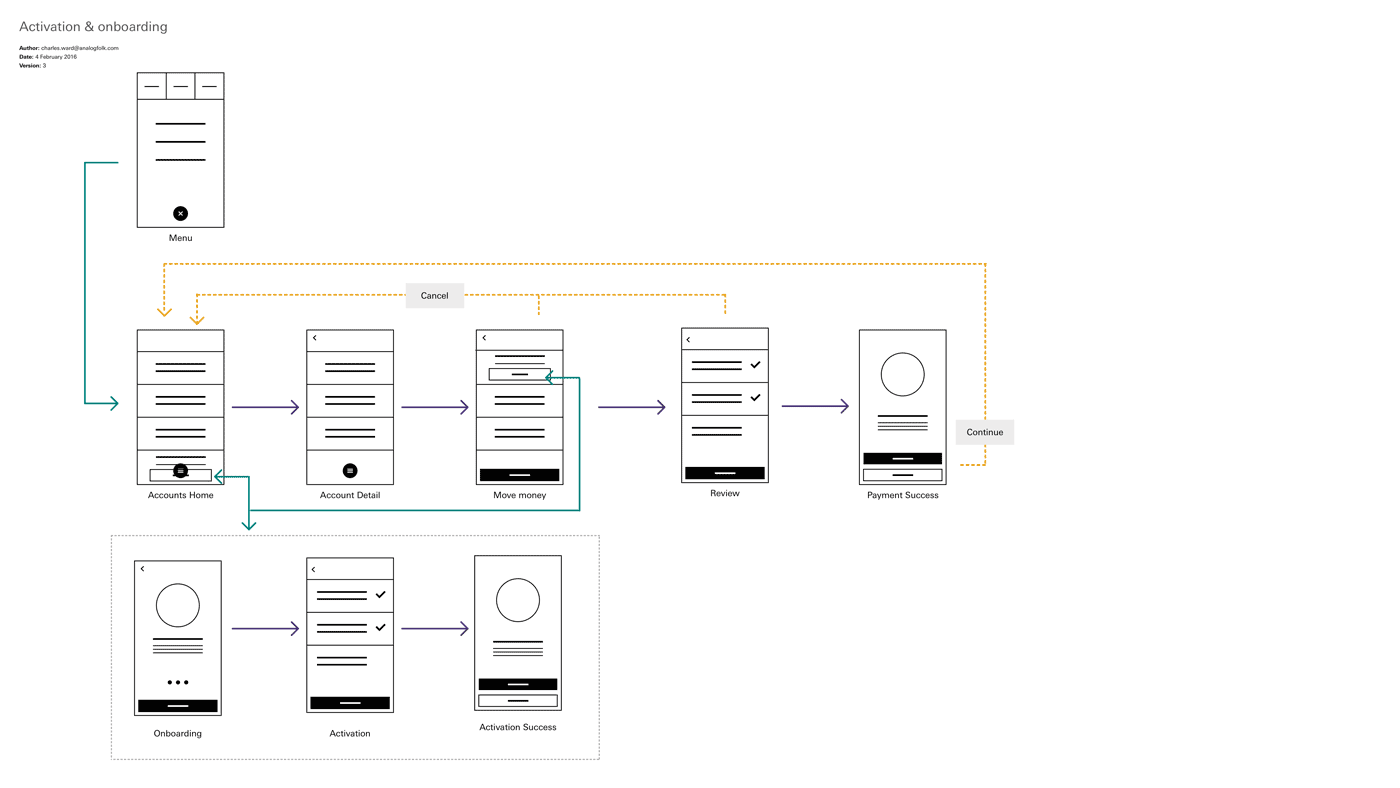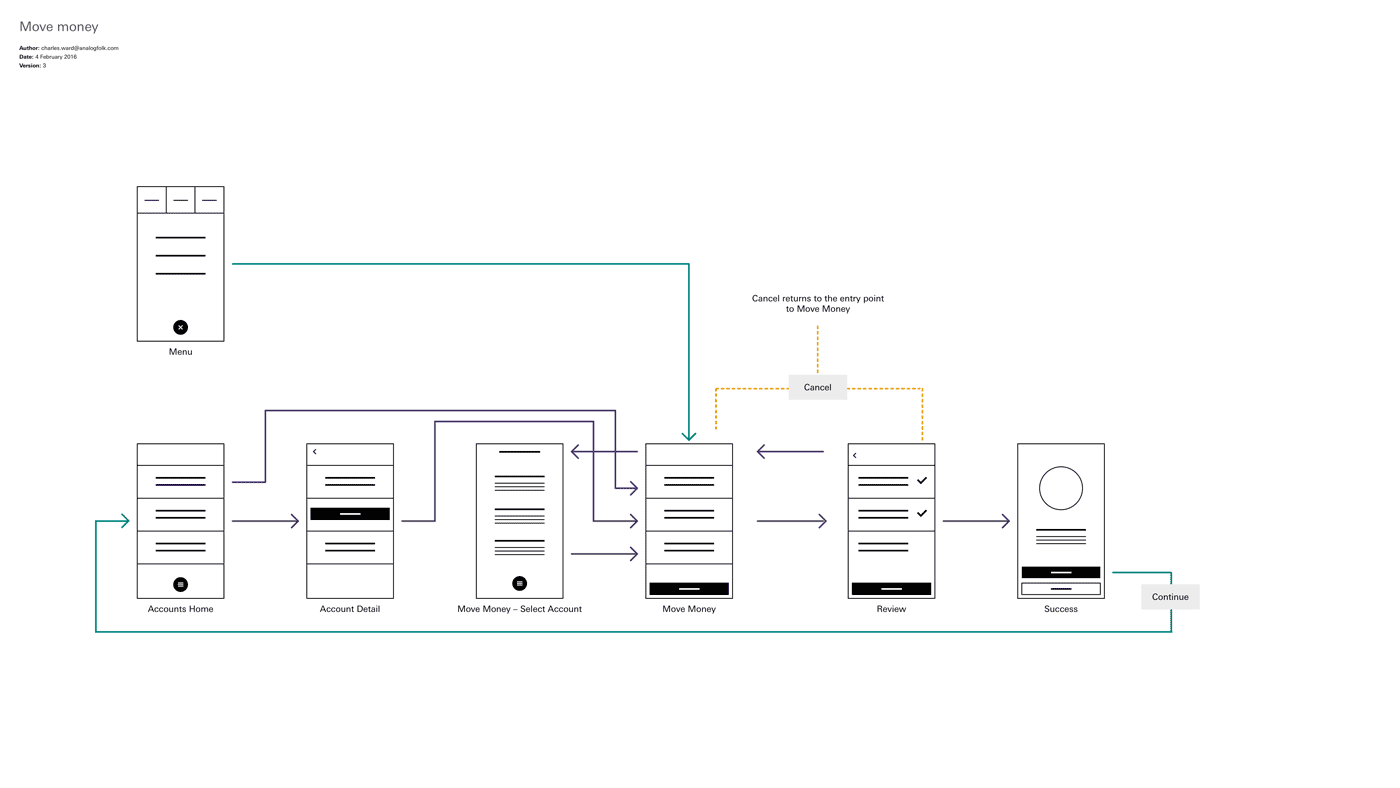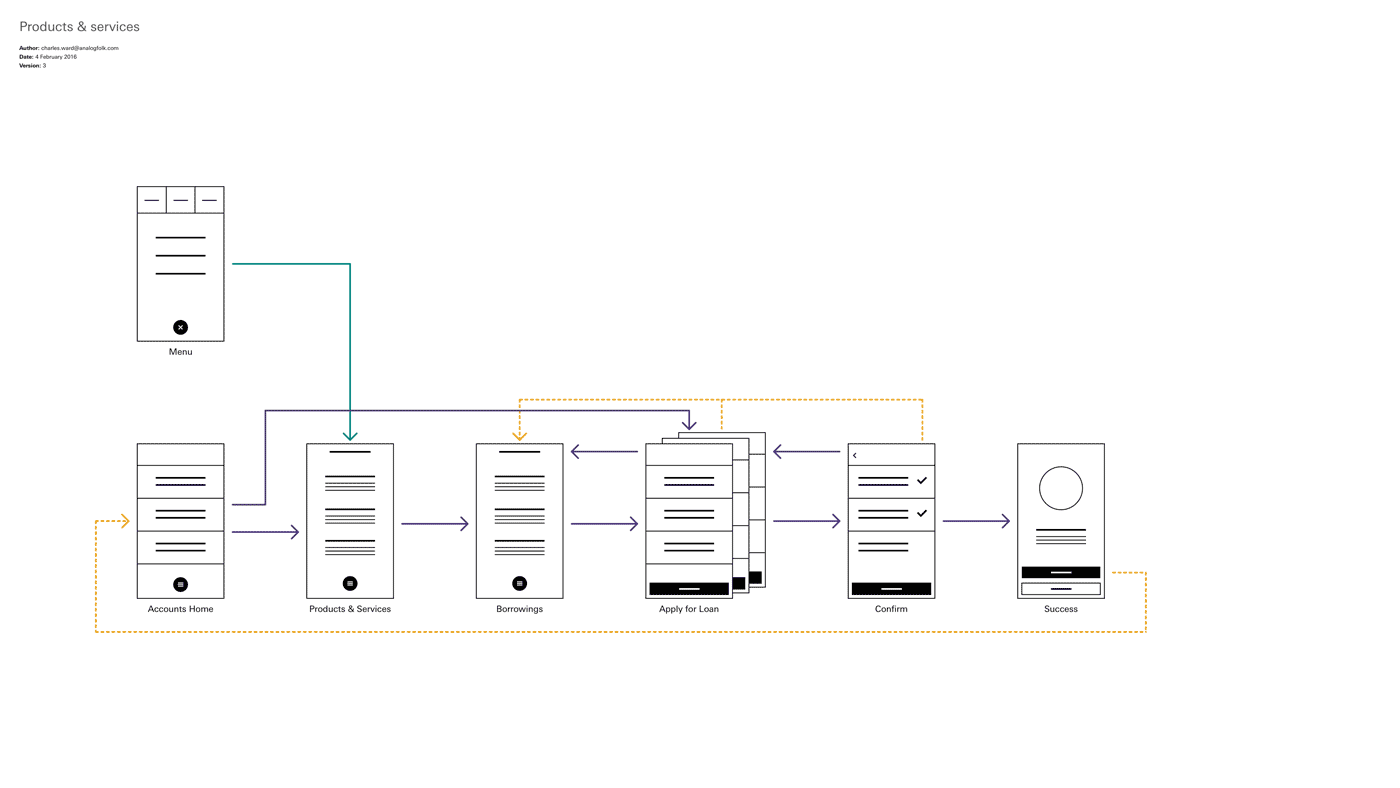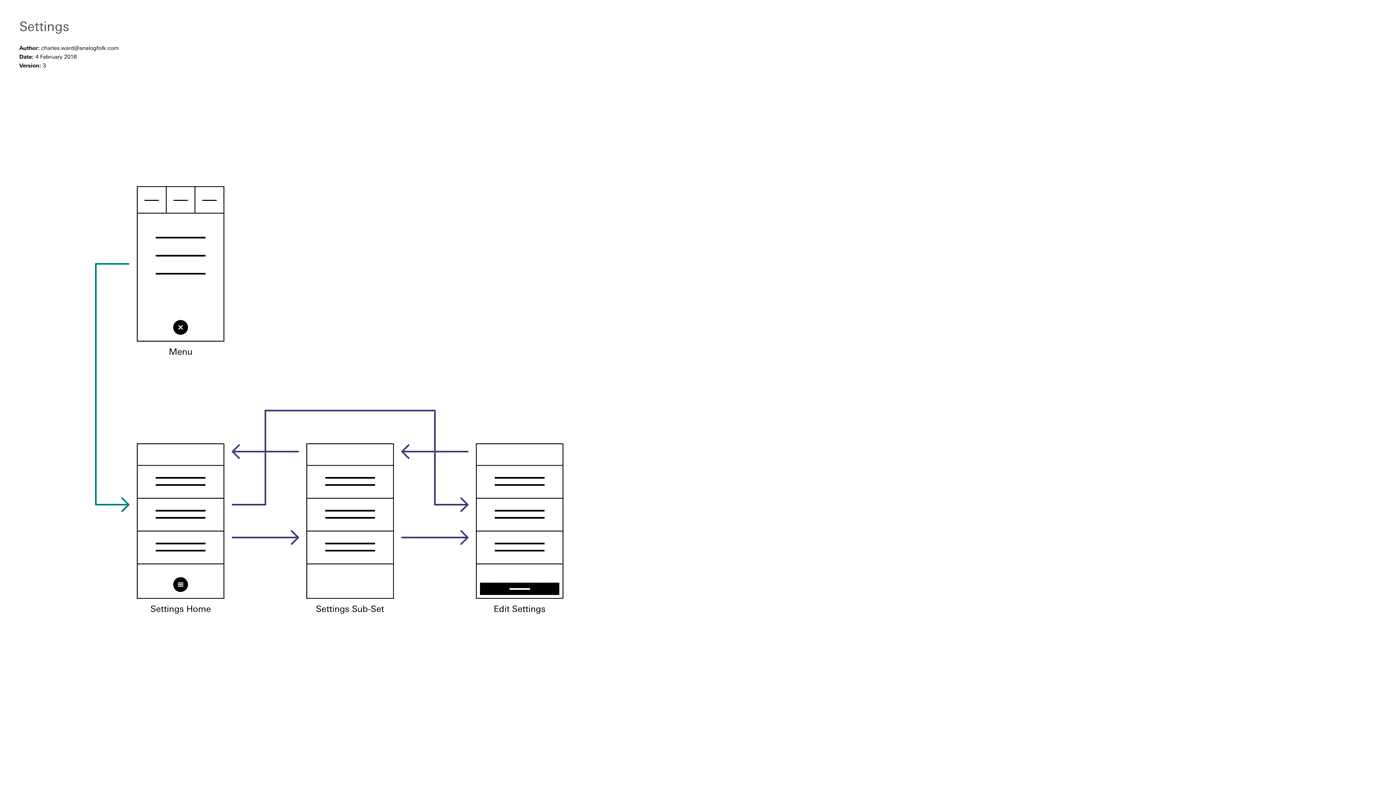 User flows
Design system
Design patterns were transposed into a component library, using an atomic design framework, for consistency, scalability and ease of going into development.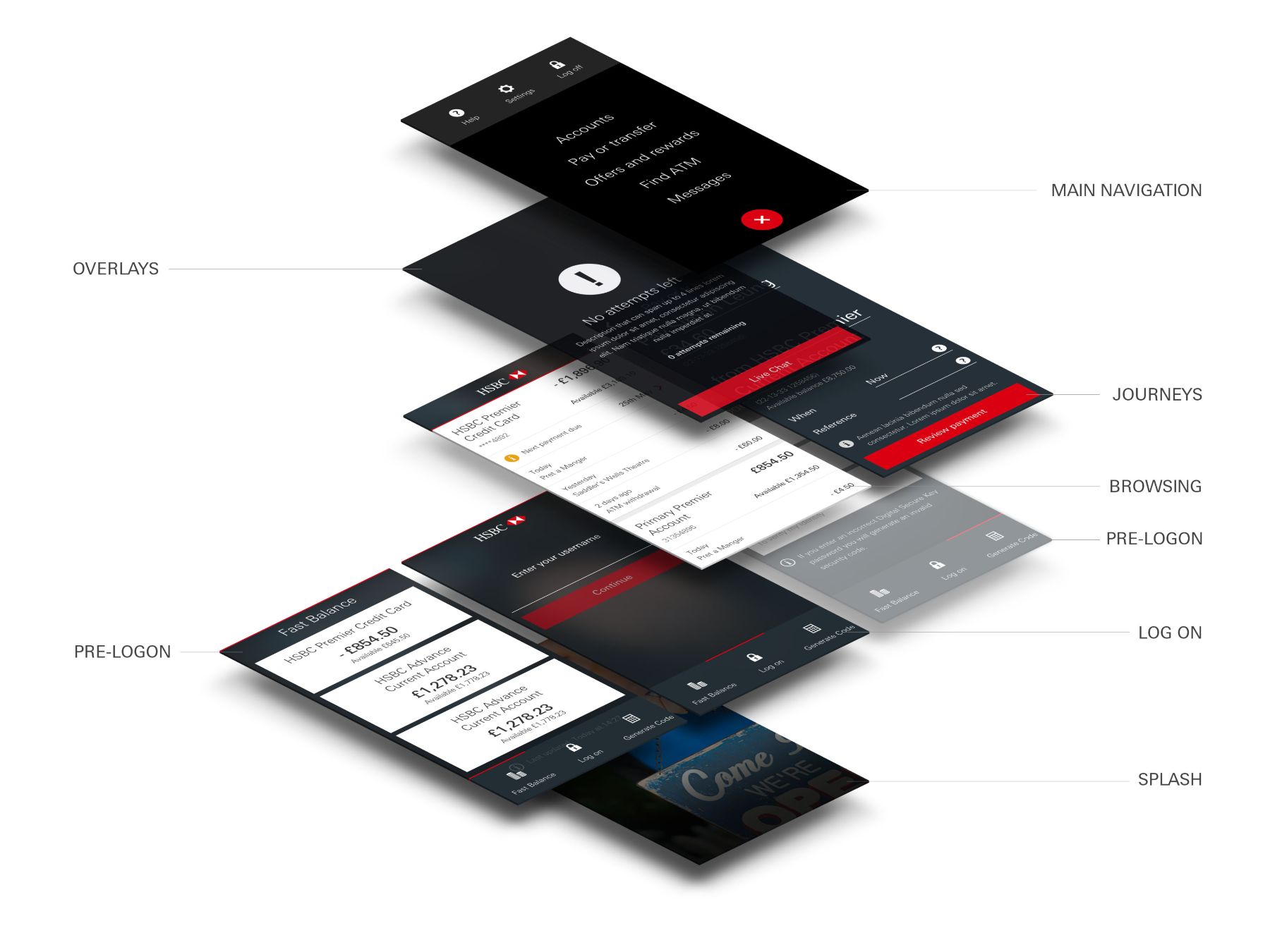 Design prototype
Tap anywhere on the screen to advance through the demo
Results
Streamlined and improved core journeys … logon, account management, payments, transfers
Established a Design system for HSBC mobile Apps.
Established interaction and animation behaviours.
Worked in agile cross-functional teams to rapidly adapt to new priorities and features.
Delivered accessibility compliant front-end components as code to HSBC software delivery teams.